Our Friendly, Caring Staff
---
Our Doctors
With a combined experience of over 50 years, you can be sure you'll be getting the best possible care.
Dr. Nhung Nguyen, D.M.D.

Dr. Nhung Nguyen graduated cum laude from Boston University with a degree in biology. She went on to earn her Doctorate of Dental Medicine with honors from The Henery M. Goldman School of Dental at Boson University. Since graduating from Boston University, Dr. Nguyen has remained in private practice around the Boston area before finding her home at North Smithsfield Dental Associates. She greatly enjoys restoring patients' smiles with a focus on both esthetics as well as function. Many of her patients have complimented her on her gental hands and the comfortable experience she provides for them. When not practicing dentistry, Dr. Nguyen enjoys spending time with her family and friends. She also enjoys hiking, staying active, traveling and rewarding her tummy with delicious food!
Dr. Joseph Mallouh, D.D.S.
Dr. Mallouh attended New York University, where he earned his Doctorate in Dental Surgery (D.D.S.) degree. He graduated with honors in 1992
Dr. Mallouh purchased the office from Dr. Kenneth L. Peloquin, in 2002 and has been a tremendous asset to the team. For the past twenty-five years, Dr. Mallouh has strived to improve the oral health of every patient, working to achieve the ultimate smile. His goal is to make dentistry affordable and accessible to all with the highest quality of care.
He is a member of the American Dental Society, and the Rhode Island Dental Society.
Dr. Denise A. Sloane, D.M.D.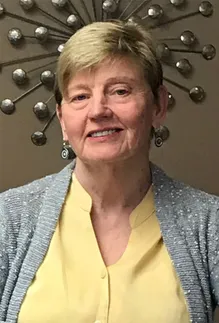 Dr. Sloane was born and raised in NYC. Upon graduating from Michigan State University, she spent a couple of years doing research at Cornell University Medical College. It was while volunteering in their dental clinic that she found her true vocation. While attending Harvard School of Dental Medicine, she fell in love with New England and decided to make it her new home. She completed a dental residency program at Rhode Island Hospital Providence VA Hospital and began practicing in North Smithfield upon its completion. She has been in our office for over 25 years and has been an active member of the Providence Chapter of the Seattle Dental Study Club for over 20 years. She enjoys knowing that some of her patients are the grandchildren and great-grandchildren of patients, she met when she first started practicing.
In her free time, Dr. Sloane enjoys biking, hiking, snow shoeing and cross country skiing. However, her absolute favorite pastime is going on long walks with her 3-year-old rescue dog Abbigail or "Abbigirl" as she likes to call her.
---
Dental Hygienists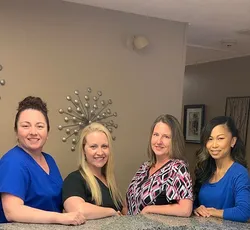 Marissa, Cara, Michelle, and Choum
Dental Hygienists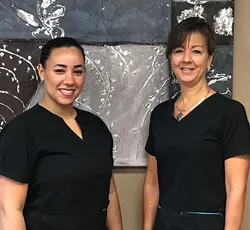 Diana and Laurie
Dental Assistants
Vicki and Leah
Office Staff
Erika: Reception
Donna: Reception
Anna: Business Manager
---
Your dental appointments are sure to run smoothly and on time with a full staff of Hygienists and Assistants supporting the dentists. We're staffed to easily handle dental emergencies without upsetting schedules.
Thank you for visiting our website!
We look forward to meeting you in person and serving all of your dental needs. Until then....have a great day!

Marlene M Sommer
Office Manager